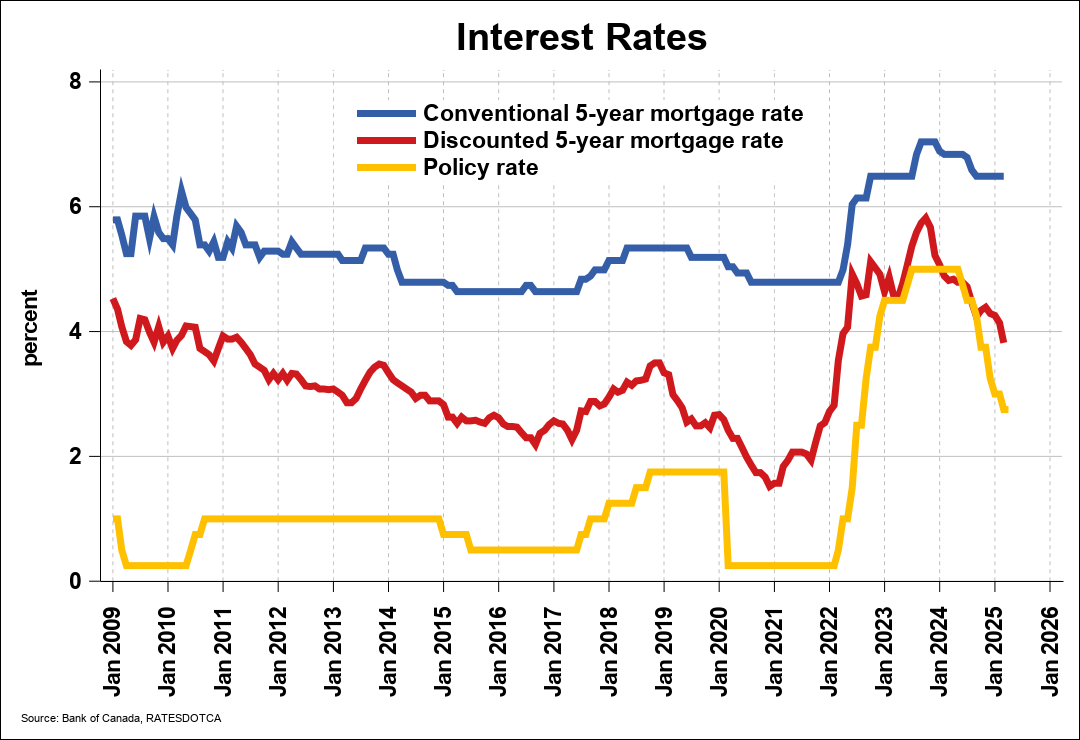 In a scheduled announcement on September 8th, 2021, the Bank of Canada kept its target for the overnight lending rate at its effective lower bound of 0.25%. The Bank will also be maintaining its Quantitative Easing program with a target of up to $2 billion of Government of Canada bonds weekly.
The Bank said Canadian economic growth in the second quarter came in weaker than was forecasted in their July Monetary Policy Report, contracting by about 1%. This largely reflected a contraction in exports due to pandemic-related supply chain disruptions, and a pullback in the housing market. Despite this, employment rebounded over the summer months with hard-to-distance sectors hiring as public health restrictions continue to ease. The Bank expects Canadian GDP growth to strengthen in the second half of 2021, although they state, "the fourth wave of COVID-19 infections and ongoing supply bottlenecks could weigh on the recovery."
The Bank reaffirmed that recent increases in CPI inflation are transitory, with reasons for the recent run-up cited as base-year effects, higher gasoline prices, and pandemic-related supply bottlenecks. Still, the Governing Council acknowledges that the persistence and magnitude of these inflationary shocks are "uncertain and will be monitored closely."
Looking ahead, the governing Council judges that the "Canadian economy still has considerable excess capacity" and that the recovery "continues to require extraordinary monetary policy support." They also state that they "remain committed to holding the policy interest rate at the effective lower bound until economic slack is absorbed so that the 2 percent inflation target is sustainably achieved." In the Bank's July projection, this happens in the second half of 2022.
Effective June 1st, 2021, the minimum qualifying rate for all mortgages is the greater of the mortgage contract rate +2% or 5.25% as set by OSFI and the Department of Finance. All mortgage applicants must qualify for financing based on an interest rate no less than the benchmark five-year lending rate, even if the mortgage is for less than five years.
Canada's major chartered banks are currently advertising five-year fixed mortgage special interest rates of around 2.44%. Homebuyers can often negotiate the interest rate for mortgage financing based on their creditworthiness and the degree to which they do other banking business with the mortgage lender.
The Bank of Canada's next scheduled interest rate announcement will be on October 27th, 2021. The next full update of the Bank's outlook for the economy and inflation, including risks to the projection, will be published in its Monetary Policy Report at the same time.